Hello!
I hope you have had a nice day & are enjoying a peaceful evening. Tonight, I decided to work on some little crochet 'quickies.' I made this heart, but figured it was too big. So I'm remaking it with a smaller needle. The goal is to attach a bar pin to the back for a little crochet brooch.
--Later--
This was a nice break from the millions of granny squares I've been making for the cream/brown/green blanket.
It's more than halfway done
:) Anywho, I made a heart pillow w/ initials. I'm thinking of making these for the shop.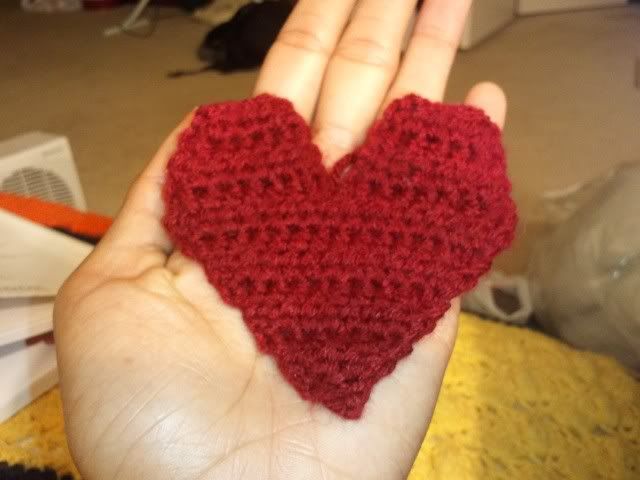 The heart brooch didn't work out the way I wanted it to. It's still too big. It'll be better as an applique'. The only way it would be ok as a brooch, would be if I can shrink it by another inch or so... hmm gotta love crochet problem solving & pattern rewriting -_- I think I'll work on that tomorrow.