Sheesh! I haven't done a WOMH post since the beginning of the month... I need to blog more regularly. *shrug*
So last night I decided I wanted to make myself yet another hat... and not just any hat. I wanted to make a hat that is gathered at the top instead of decreased down... Random, I know. So I grabbed a couple balls of Wool Ease chunky (not sure of the color... maybe amber or something) and whipped this puppy up. It's stupid simple and I'm thinking I'll make more... I seem to be in a hat tizzy. I've been wearing hats to work like everyday for a long time now... Oh well. Call it "protective styling." Anywho, feast your eyes upon my newest hat, complete with ginormous pom-pom!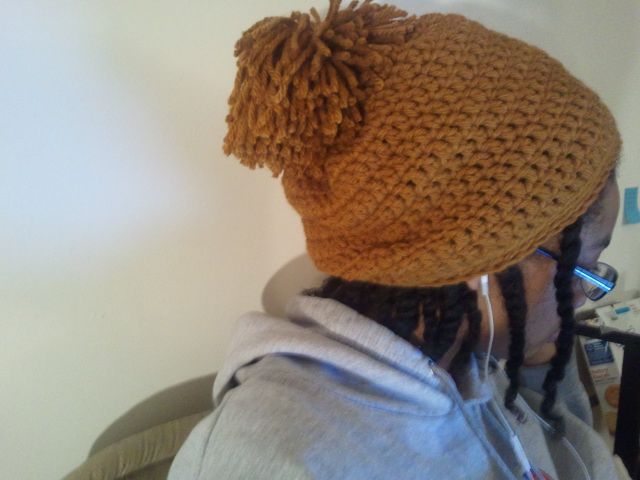 I should've wrapped more layers on the pom-pom to make it more round instead of floppy... I think I'll edit that later. So yeah, my fingers got the 'make something' itch and this is what was born. Does that happen to anyone else? Sometimes you just have to create?
I sure do love my chunky yarns... ^.^