This has got to be the best
What's on My Hook
yet!!!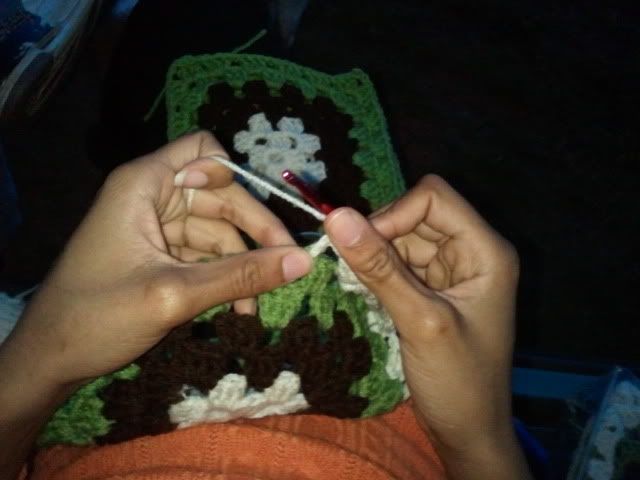 Bark Park Crocheting
Why? Because I have finished ALL of the granny squares for my blanket! UGH! I'm so excited & happy & ready to sew it all together :)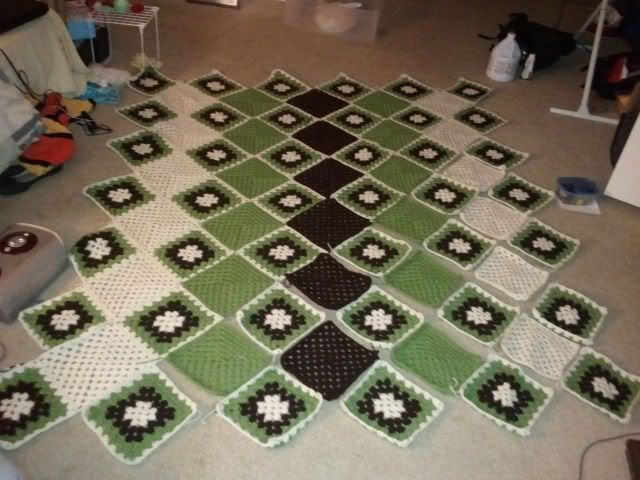 Waiting to be stitched :)
When I first laid out the color graph, the vertical stripes in the photo were actually horizontal. Looking at the blanket now, I'm glad that it looks the way it does.
Now, once I join all the blocks & weave in the ends, I have to do a border. I'm considering a granny stripe one to match the stitch throughout.
I love this blanket so much, I almost hate to give it away :)