Hi there =]
I wanted to share a couple blips of my day with you & show the last piece of the CBG blanket.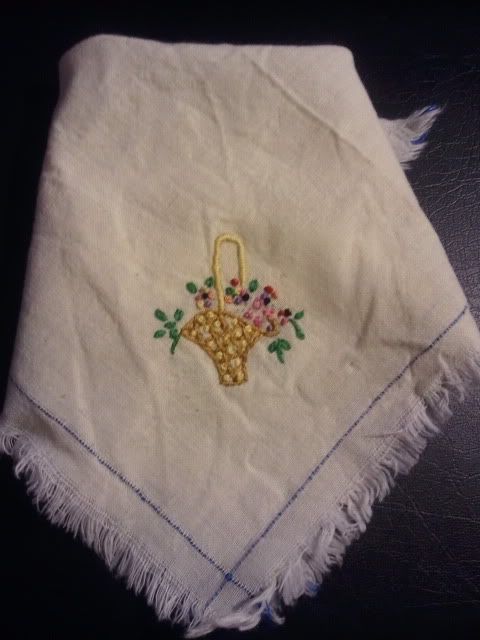 A hand embroidered handkerchief I got in a huge bag of thrifted fabric.
Doodle from work.
Progress continues on my zentangle. I'm really enjoying it! Very relaxing.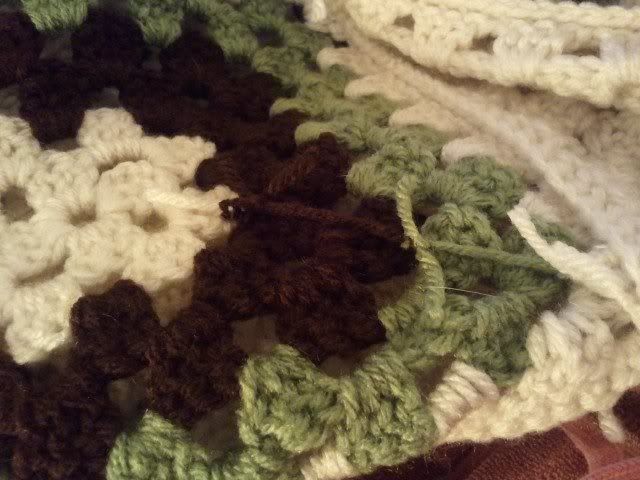 Tying the loose ends together on the CBG. I know I'm suppose to weave them in, but there are just too many!
So, there you have some blips of Caleisha's day =] I am remembering how much I love to doodle. I started carrying a notebook around with me at my last job & I'd doodle my thoughts in it. It helped to relieve the stress of that place... I suppose it'll do the same at my present job. In the "Buried Alive" picture, I had like 3 months worth of receipts & delta airline itineraries on my desk trying to reconcile my boss' AMEX bills... It's so tedious. le'sigh...
Anyway, here is the last piece of the CBG blanket! I got it done at the mall for $12 O.O Only 12 dollars?!?!?! I'm going to embroider EVERYTHING! lol =D
This is going to be stitched onto the back of one of the squares. I'm so in love with how it came out!
Well, I'm off to watch Bones & tie the rest of the ends. Hopefully, I'll be done with this part tonight & be able to sew the patch on tomorrow. Then it'll be ready to pack up & be given at the wedding. Have a great night :)