Afternoon!
The past couple of days have been highlighted by some pretty awesome experiences for me :) I wanted to write about them earlier, but I was soo tuckered out from all the running around that I passed out both nights.
First,
Thursday
was the first
Sidewalk Arts Stroll
of the summer. The Stroll happens each third Thursday of May - August. It was really nice, but the best part was meeting these two ladies.
Me, Melissa L., & Laurie P.
Ms. Laurie, of Fly Creek Farm, dyes her own wool & does a lot of really cute felting. Her site is
flycreekfarm.com
.
Ms. Melissa is a local spinner & maker of drop spindles among other artistic things. Her blog is
artinthewind.blogspot.com
.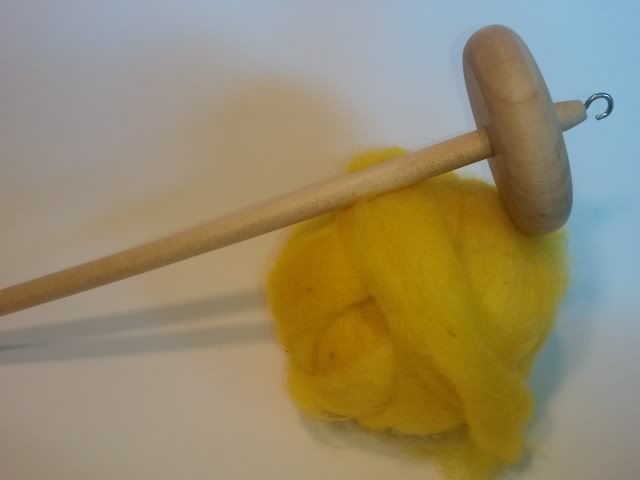 Spindle made by Mrs. Melissa & roving from Mrs. Laurie :)
Both of these ladies were very helpful when I told them that I just learned how to spin at Panoply a few weeks ago. They gave me tips on drafting (which seems to be my biggest spinning hiccup) and some info on upcoming fiber arts festivals & other yarn-lovin' goings on. They also gave me some online resources for spinning. :)
Fiber people are so friendly!
On to Friday.
Since I work at an SDA school, my Friday shift ends at noon so I have a few hours to get errands run or finish the church bulletin before Sabbath. Often times, Lamar & I will use that time to find new spots in Huntsville. Yesterday, we went to the farmer's market for some local honey (I have pesky allergies & he has asthma). After checking out the produce, I wanted to find a yarn shop called Fiber Artworks & he, so graciously, agreed.
It was a bit troublesome to find since my only directions were
"it's on Governor's"
... But finally, after searching Google & taking the directions on her
facebook
page- we found her lovely shop.
I have NO idea how we missed the huge yarn ball & knitting needles on the front :)
I didn't take any pictures inside, but the owner, Mrs. Anastasia was really friendly & helpful. I really liked that the first thing she asked was what I did (crochet, knit, spin, felt...). It's great to know that there are talented ladies that are willing to help me with my fledgling knitting & spinning.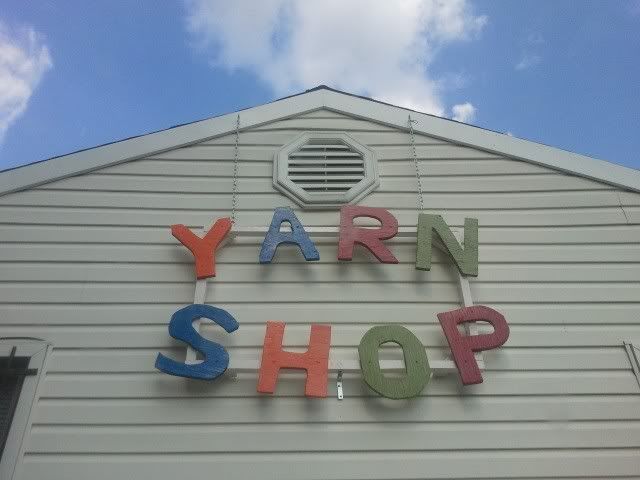 What are your favorite local yarn shops?