Hello there ^.^
I am so very excited to tell you about my Sabbath crafting! I
finally
did some dye work!! Hurray! I have been watching lots of videos on youtube about dyeing yarn with food coloring/kool-aid and I really wanted to try.
really was
!! I want to dye everything now! lol... Here's a picture of the first dye-bath: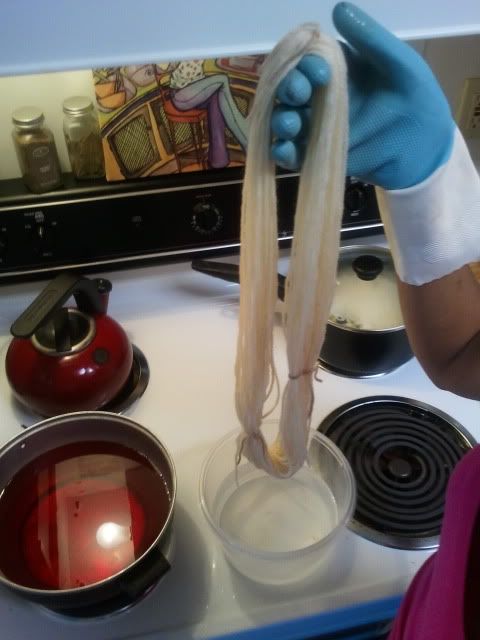 Before putting the yarn in the dye, I soaked it in water/vinegar mix.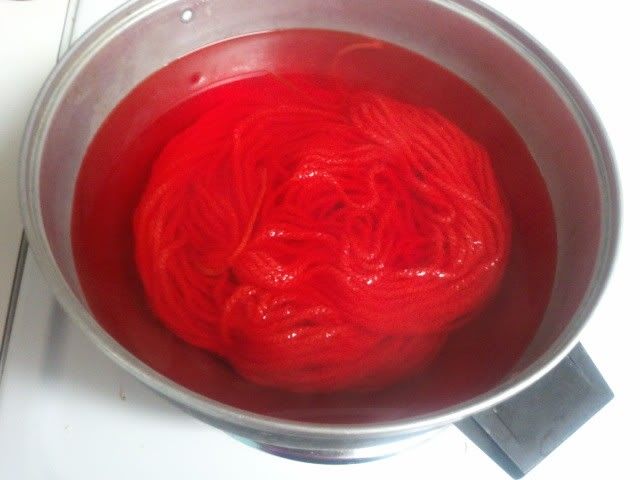 Yum, looks spaghetti-ish :)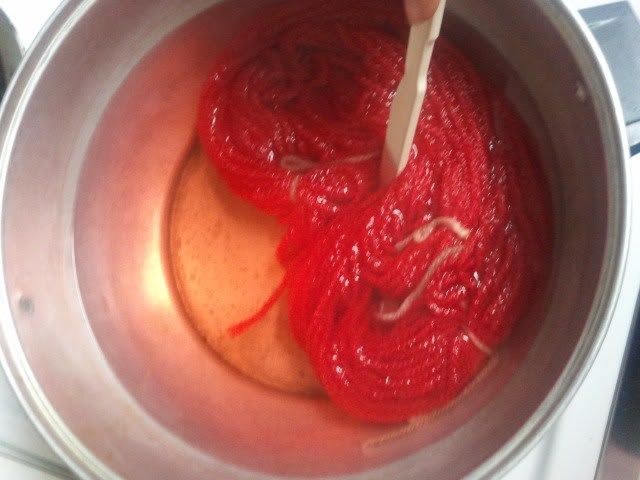 And this is how the water cleared out when the dye was finished. Cool right?
At first, I was only planning to dye one hank of yarn, but after the first one I couldn't help trying other techniques. The next hank I did was my attempt at a 2 color space dye. I wanted to have spaces that were yellow and spaces that were red. By the time all the dye was absorbed, I had learned that space dyeing
is harder than it looks and red dye pretty much takes over everything... every... thing...
The last hank was first dyed yellow and then I added a very very diluted red to the bath to create a pretty yellow-orange color. It actually reminds me of sweet potato. I didn't take progress photos of the second and third dyeings, you get to see the finished products.
I'm planning to make a beaning with this yarn. I haven't fully decided yet tho... I'm just really proud of how they came out. I think they're very pretty & I can't get over how deeply saturated the red-orange yarn came out. It's so beautiful... But now... I'm looking at the red and yellow space dye attempt and I'm considering re-dyeing it tomorrow. It has light spots where not much dye got in & I don't like the unfinished look... we'll see how I like it tomorrow in the sunlight.
Well, goodnight! I've got to get some sleep because tomorrow afternoon is the Fiber Art Work yarnbombing. I've got most of my pieces together and hopefully it won't be lame. Wish me luck!