I finished the quilt! =)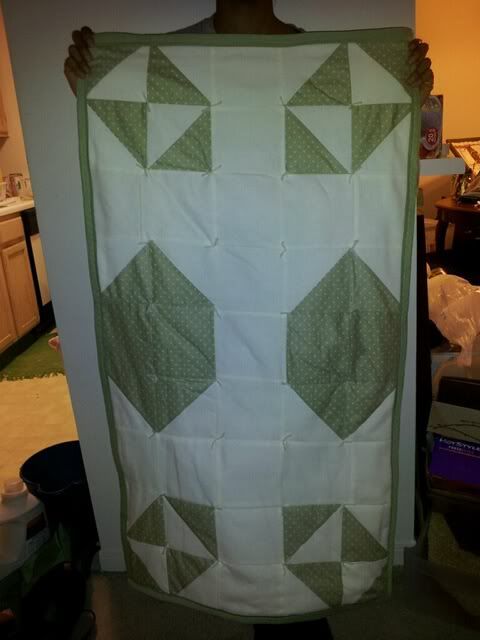 Full photo
Instead of running the whole thing through my sewing machine, I decided to tie each block corner with yarn. It's really cute :)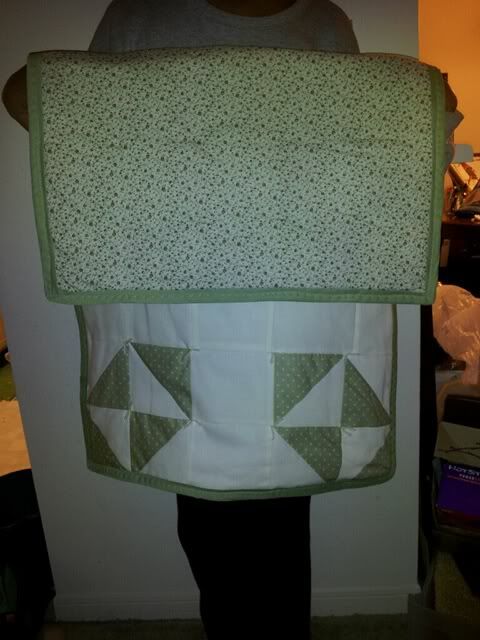 The back of the quilt is the cute floral pattern.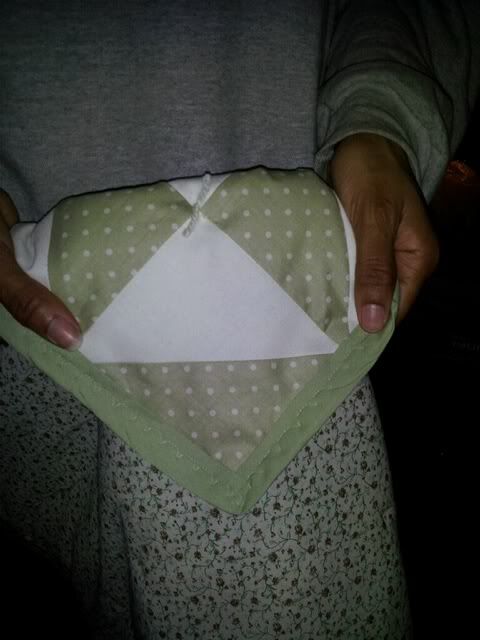 Close up of a corner.
I used a decorative stitch for the binding around the edges. I'm really proud of it. The last thing I want to do is stitch the date into a corner. Maybe it'll be a blanket for my future children. Who knows.