Ok... So today isn't Thursday, but I couldn't not show this!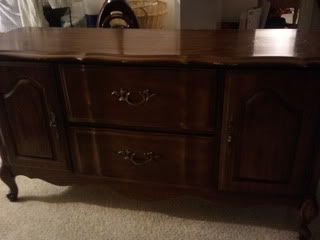 Found by the dumpster...
The most awesome thrifty score!!!
We put it in Roommate's room. Still playing with the idea of putting our big wall mirror on top of it so she can have a vanity.
But really... who just
throws away
pieces of furniture like this??
Not that I'm complainin... ^.^