This Sabbath afternoon/evening developed into a nice, peaceful, & relaxed time of sewing. I pieced together the whole top of my quilt & finished a new circle skirt.
Here are some progress pics of the quilt. It needs batting & a back to be done. So I'm going to save it for crafternoon tomorrow.
Initial layout- pre-pinning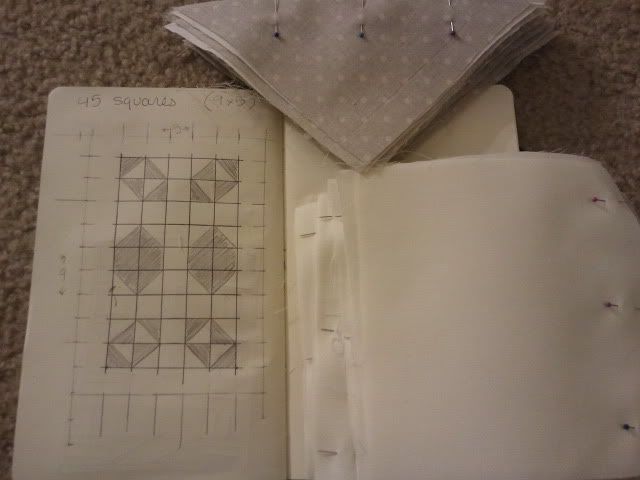 Close up of the pattern drawing & pinned pieces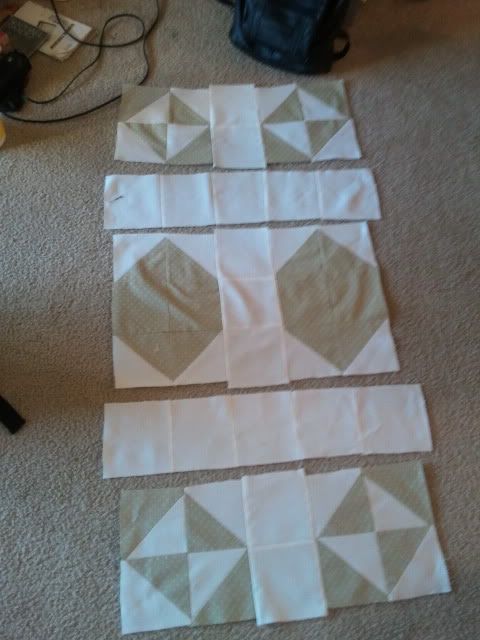 Blocks sewn together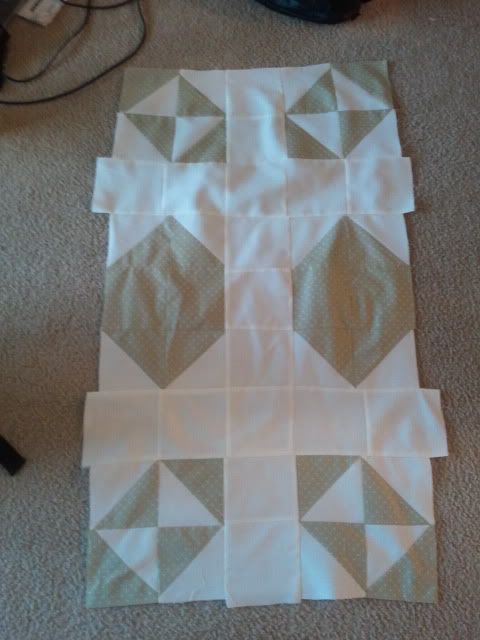 The finished top :)
I had a lot of fun putting together the quilt. I consider it a "
proper
" quilt because I actually cut out shapes & made a design... That being compared to the last quilt I made which has like... 15 squares that are about 1 foot by 1.5 foot each. I'm really excited with the idea of expanding my craft skill to include quilt making.
Anywho, next is my newest circle skirt. I found this sheet set at the thrift store for a couple dollars & decided that I HAD to make something out of it. The pattern & color pallet are so retro.
Thrifted sheet & pillow case
I found a video on youtube that explained the math of a circle skirt really well & now that I have my measurements down, I can make these whenever I want! Yay, get ready summer!
Circle Skirts ALL DAY
!
[You can find the video --> here.]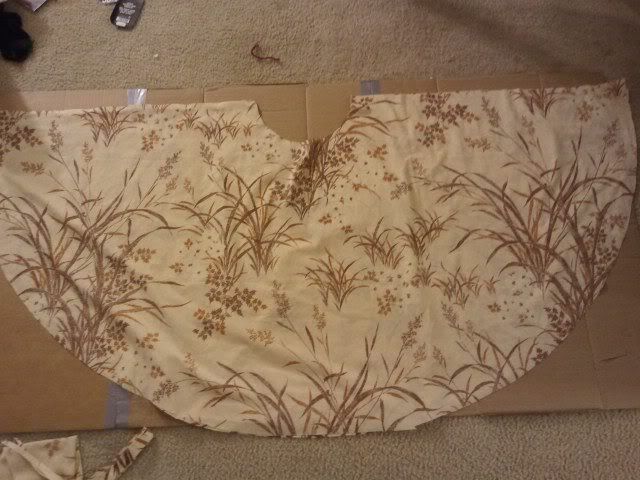 Skirt pieces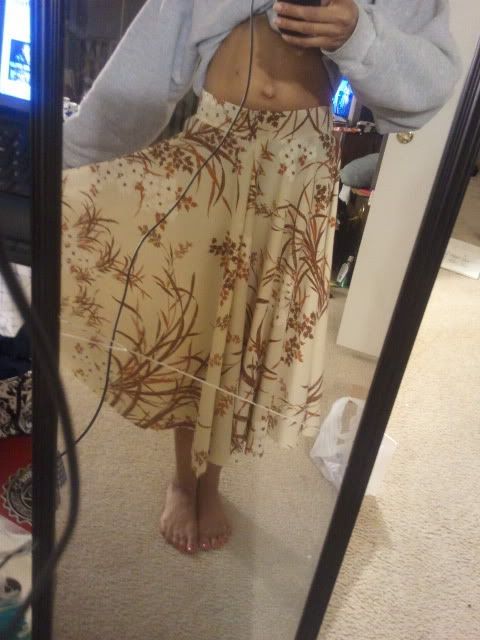 The finished skirt (minus the hem)
Here's the pretty much finished skirt. (I just need to hem the bottom.) The waistband was super easy because I just used the top folded edge of the sheet. Great idea, huh :D I used the whole edge so that it has extra length to tie into a little bow in the back. I really want to wear this skirt to work.
I have been seeing old sheets with the cutest patterns in the thrift store & since beginning the work on this skirt a few days ago, I've been wanting to snatch them up. They're often priced lower than fabric & it's a perfect way to recycle or
up-
cycle.