I stumbled into
yarn heaven
yesterday also known as
Yarn Expressions
. I was so overwhelmed by the colors & textures of yarn
everywhere
... The shop assistant told me to just pick a corner and work my way out. lol.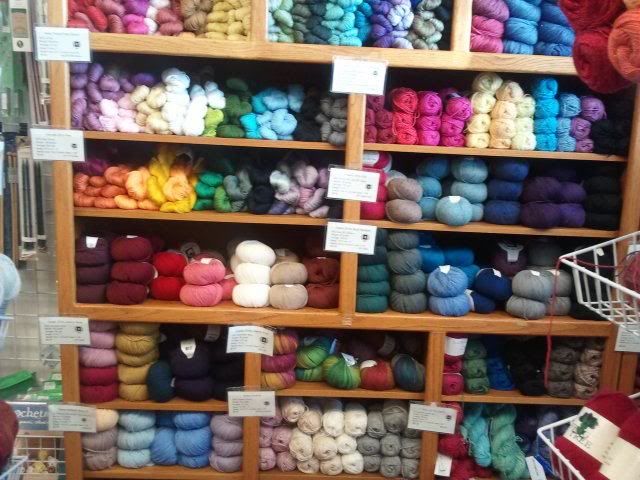 Sock yarn
Bulky yarn
I want to go back & buy everything... If only I could justify spending $13 (at the least) on one ball of yarn...
These are the things that make me happy :)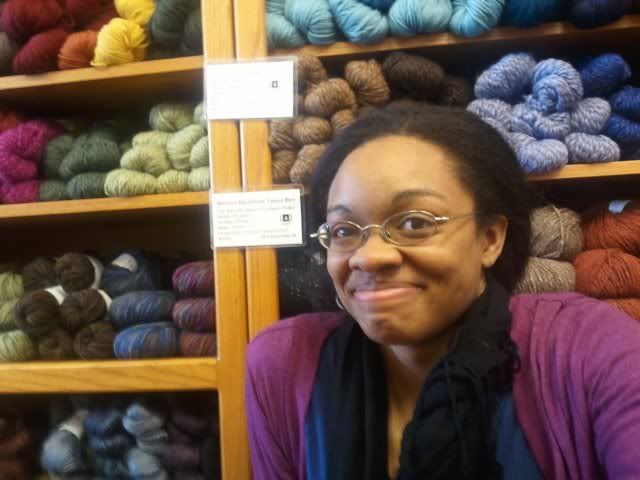 ...trying to contain my glee...