Today was a beautiful day. It was actually really easy to compile my

Not So

Blue

Monday

list. I don't know if that's cheating... Oh well, here it is :)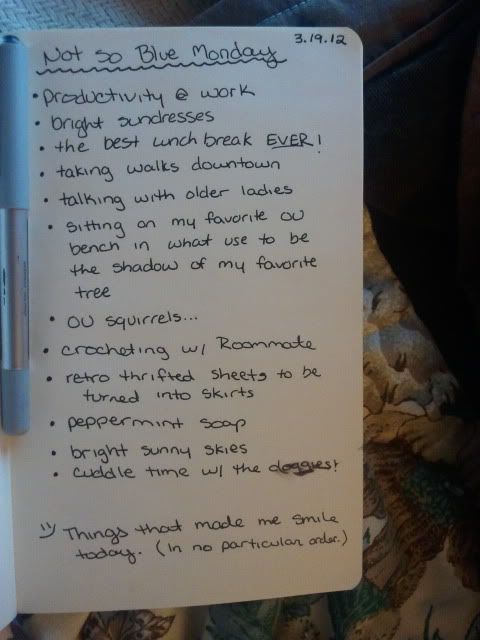 In other news, I have decided that I am going to make another quilt! And this time, I won't be using 2'x1' blocks of fabric, lol.