Hello there :)
Yesterday, Cherie & I went to the
Artist Market at Lowe Mills- Flying Monkey Arts
. This market is held each Saturday afternoon from 12-4 and there are booths/studios of local artists and a really cool bookstore called
The Beloved Community Bookstore
that sells used books.
The entrance to the Flying Monkey.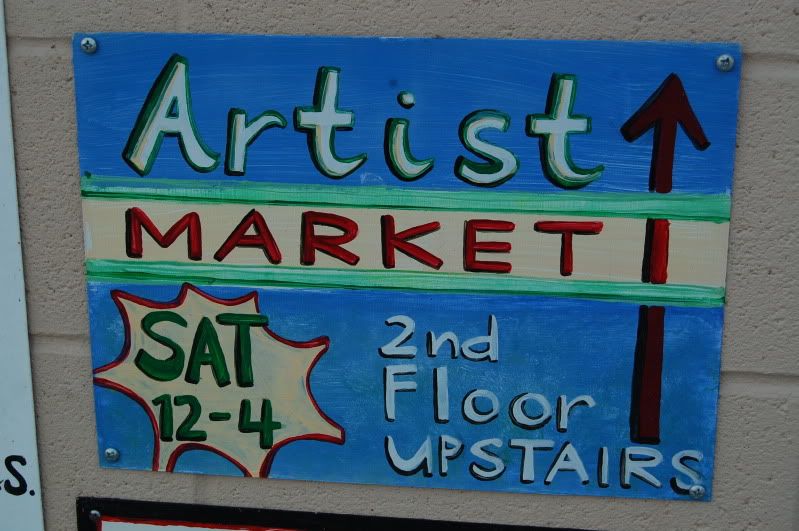 Art this way!
I think it's really cool that most of the signage in the Flying Monkey is hand-painted not machine printed. It shows another aspect of the artistry within the location. This is only my second time going to the artist market, but it's just as inspiring as I remember it being years ago when I first went.
Cherie and I made our way slowly around the whole market before going back to purchase things. She snagged a few books from the Beloved Community Bookstore, a little cameo ring, and a loaf of Spinach Feta bread. This guy was buying 2 loaves while Cherie was deciding what bread she wanted & says to us, "This bread is SO GOOD!!!" lol.
(He wasn't lying)
Adorable door painting.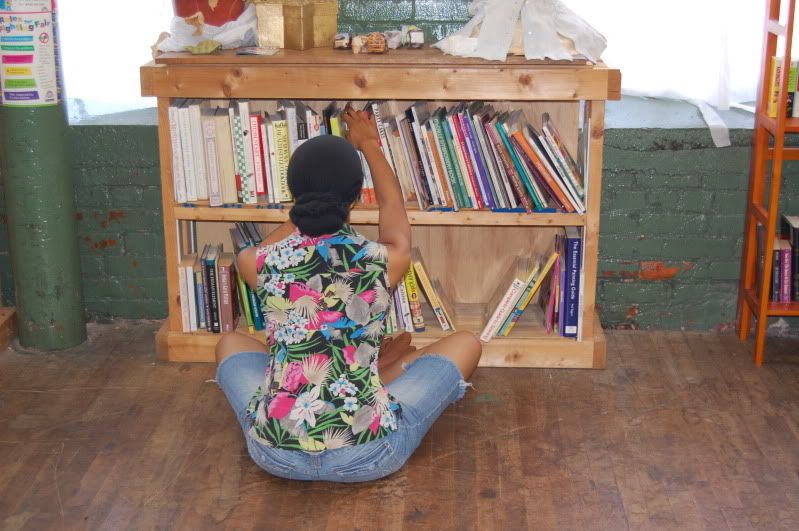 I found the craft section!
She got this ring for $5 o.O It's so cute!
I love the little details of the Flying Monkey. Like the scraps of cardboard they have tucked here and there that say 'LOVE'. It makes for an unexpectedly positive environment. Like you can't help but smile at everyone. There was also a bench or church pew with an old handmade quilt on it. It was so tattered and reminded me of the one my mom had when I was little. Her grandmother had made it, but sadly, it fell apart long ago. :-/ Anywho, this quilt brought back a pleasant memory... and made me want to hurry and finish my quilt.
The Flying Monkey is definitely a place where you have to remember to look up, otherwise you'll miss other details. Example, these hanging decorations.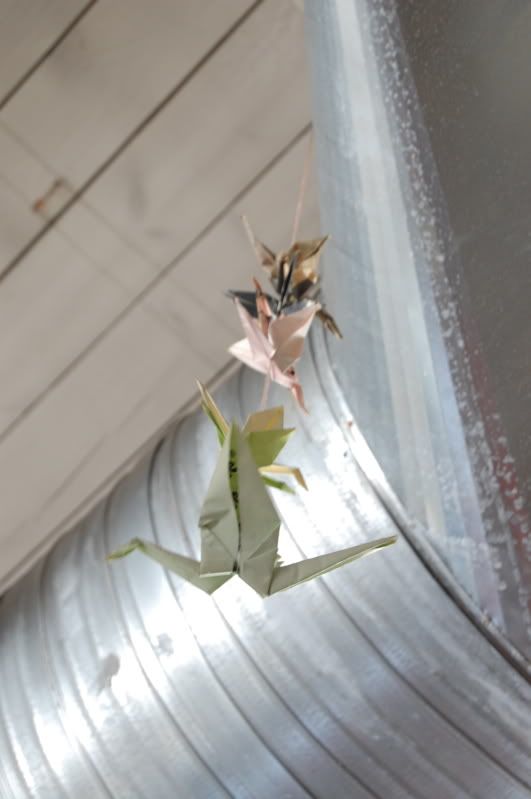 Origami cranes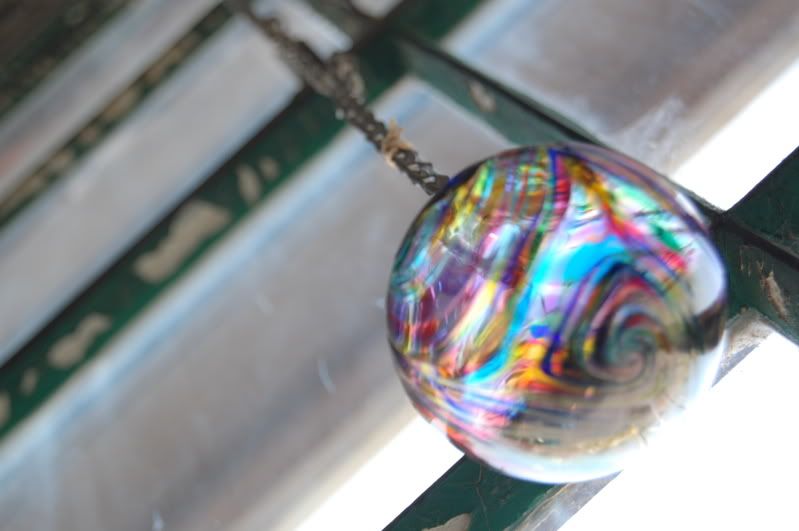 Blown Glass
Blown Glass
I noticed these blown glass ornaments hanging in front of a window on the way out of the market. I really liked how the colors shown in the bright sunlight.
I hope this post wasn't too photo heavy. I had a great time at the Artist Market today and hopefully we'll be able to go more often.