Hi there :)
This is part 2 of the Arts Adventure that Cherie and I had yesterday afternoon. After leaving the
Flying Monkey Artist Market
, we stopped by
Fiber Art Work
. Ms. Anastasia's shop is so lovely. She's really friendly and makes you feel at home as soon as you come in the door.
I planned on maybe picking up a ball of yarn or something on the visit, but definitely ended up picking up wool for spinning. Luckily, her prices are very reasonable for fiber and a lot goes a long way. I picked out an ounce of a really pretty teal/turquoise blue wool for $4.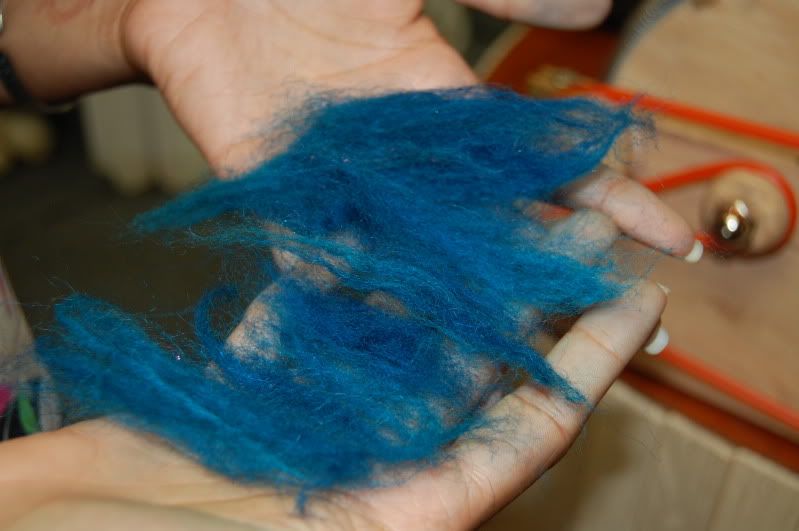 Now, Mrs. Anastasia does not run a 'hands off the equipment' type store. When I picked out my fiber, she says, "Ok, now you need to run it through this drum carder. Do you know how to use it?" Of course I didn't. So she gave me a crash course in drum carding and sent me on my carding way. Cherie took lots of pictures of the process :)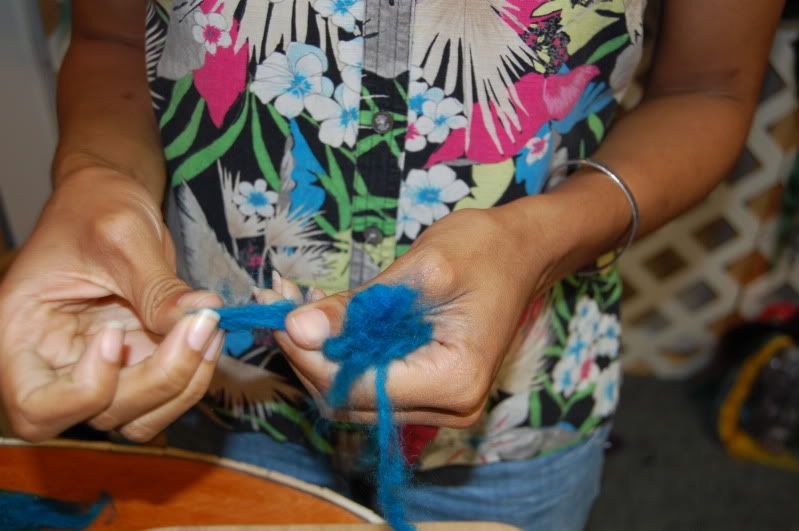 The wool was partially felted from the dyeing process, so I had to pull it apart to feed into the carder.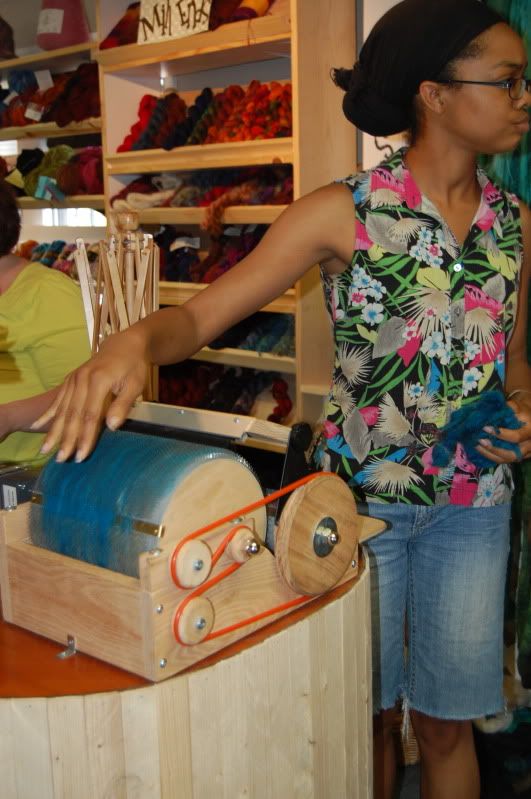 Considering adding to my blue... decided not to.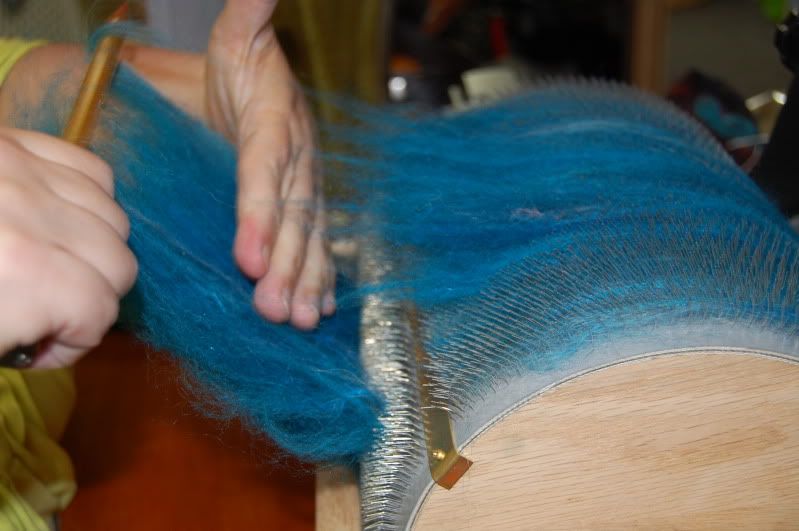 Mrs. Anastasia taking the wool off the carder.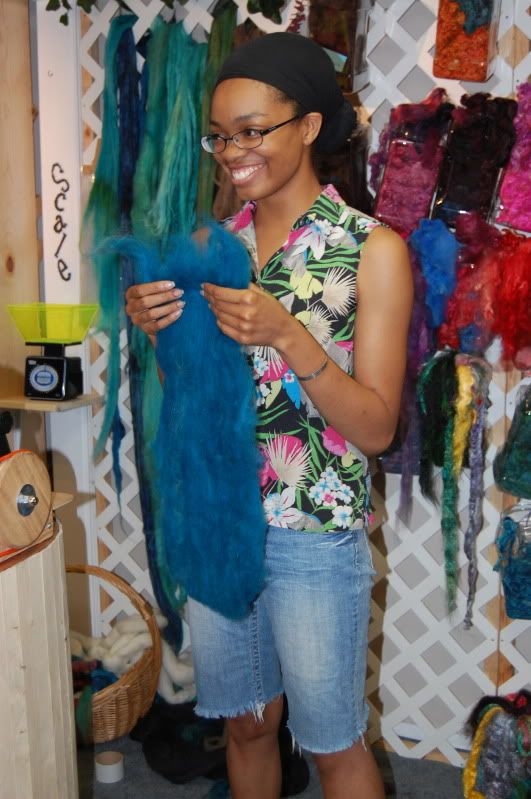 Sorry for the goofy grin, I'm super excited about this...
Mrs. Anastasia is really passionate about her shop and my clear excitement over my spinning-ready wool put her on another level, lol. She kept trying to get me to add other colors/fibers/sparkle to it. I decided to keep it straight wool since I'm still learning and I don't want to learn on something nice & lovely.
While we were checking out, I mentioned that I'm planning to yarn bomb something in July and Mrs. Anastasia said that she wants her store bombed. She said that if we plan to get people together to bomb the outside of her store, she'll feed us. Cherie and I were like sounds like an awesome Crafternoon outing for the end of the month. That definitely gives me something to work towards & gives my yarn bombing a concrete date to happen. ^.^
So yeah, Cherie & I left Fiber Art Work with a new batt of fiber for me, a couple rolls of fabric for her, and a plan for new experiences to come. :) I'm claiming Fiber Art Work as my personal Local Yarn Store. :)