Hi there!
The weekend is FINALLY HERE!!!!!!!!
LET THE WILD RUMPUS BEGIN!!!!!!!!!!!!!!!!!!!!!!!!!!!!!
Ok. Glad that's out of my system =D I'm SO happy about the 3 day weekend... I can barely contain myself!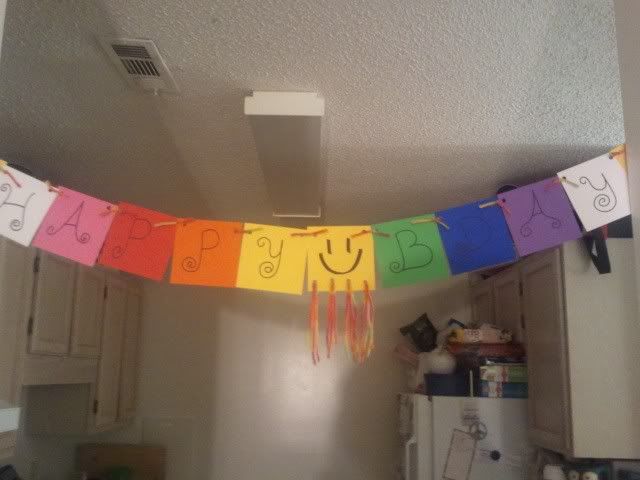 Today is Roommate's Birthday, so I made her a banner last night. She said it scared her this morning, lol,
Wore my green chucks today. I haven't worn them in
years
! I almost forgot how much I love chucks.
Lamar bought donuts from K-May yesterday and this was the box. Yes, I do deserve a donut!
I liked the box so much, I framed it. Yay for upcycled art!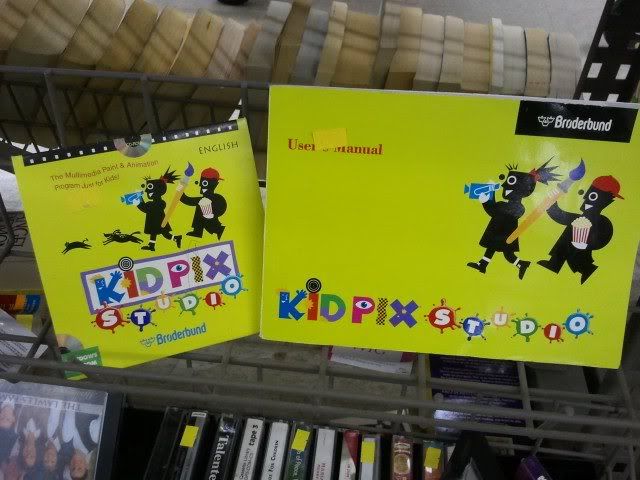 I found this while browsing the thrift store today. Does anyone remember this program? It was my intro to 'graphic design' when I was younger. I spent many an hour on the computer with this program. I almost bought it out of nostalgia.
I found this note in a book at the thrift store. It's adorable *.*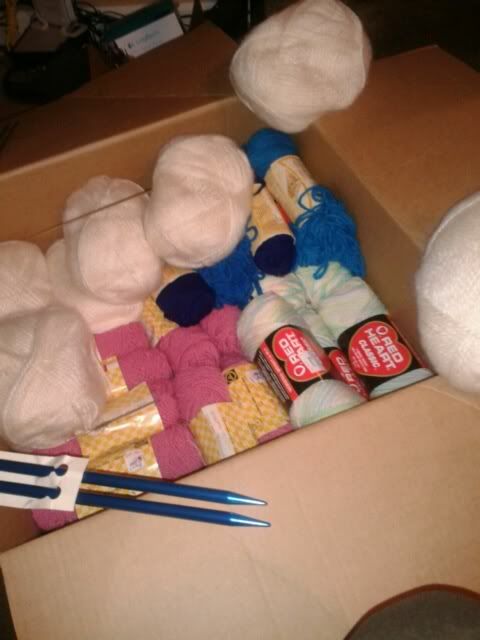 Lastly, my dad got this huge box of yarn and crafty bits from one of his friends. He's going to send it to me soon. I can't wait! A whole box full of FREE YARN! I can't wait!!!
[Please excuse me while I find an appropriate gif to represent my excitement...]
Yep. I'm that happy. (^.^)
Oh, and I'm also excited about the fact that I feel like I'm making bloggy friends. Thanks for your comments guys! It makes me so happy to know that you're reading and actually care enough to write to me :)
~night~