Good evening and good night :)
I have
officially
begun my Christmas crafting! Hurrah for me!!! I'm being super
(stupidly)
ambitious with this years gifts. I mean- I'm planning to finish 4 afghans/blankets before Christmas...
(sheesh Caleisha! some planning...)
Anyway, here are three of the color schemes I'll be using.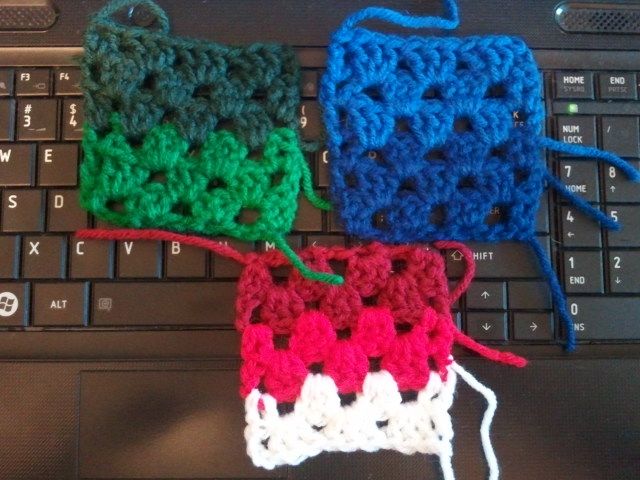 The top two are for Lamar (green) & my dad/wife (blue). The bottom one is for my mom.
My plan for the top color schemes is to make two individual afghans that button together to make a blanket. For instance, I'll have my afghan that is light green here in AL & Lamar will have his dark green one in FL. When we get back in the same place, we can button them together for snuggles! I know... it's a little cheesy, but I really like the idea. I'm also making one for my dad & his wife.
The afghan I'm making for my mom is the Drop in the Pond Afghan. I have half of the first part done. I'm hoping to finish it in a couple days because I want to make another one for my aunt & uncle.The pattern is simply written, but there are videos on youtube showing how to make the afghan... they were SUPER helpful.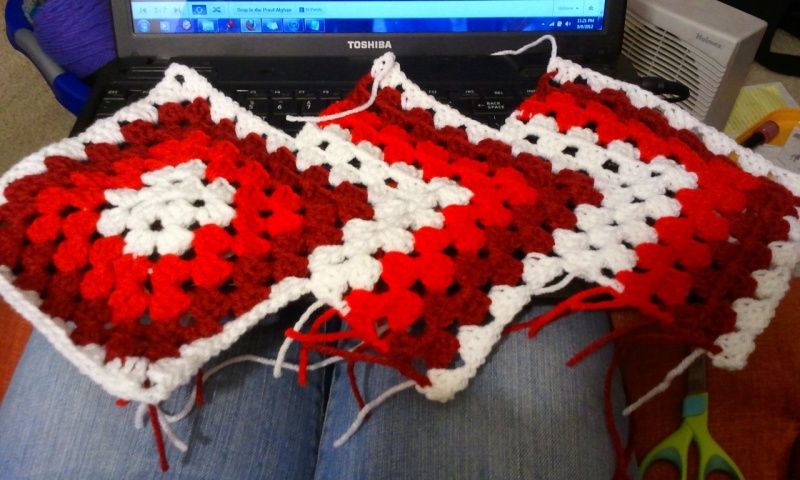 Progress shot on the drop in the pond afghan.
Oh! Another thing I'm proud of with these project so far is that all the yarn I'm using was already in my stash. I only had to buy another ball of royal blue yarn. I will have to buy yarn for my aunt's afghan because I want to do it in light browns and neutrals, but luckily, I have a couple 50% off coupons for Michaels and a 40% off coupon for Hobby Lobby. I'm ready to stock up for this. I will have these gifts ready for Day 7 of Kwanzaa (at the Latest). lol.
Well, I'm about to pass out sleep... I dozed off twice while writing this :) I hope you had a wonderful weekend and are ready to take on the upcoming work week.