Hey there :)
I ventured out to the flea markets again yesterday :) I only got two things and they were a bit more pricey than what I normally spend on much of anything...
The enamel flower pin was from this lady's booth who only sells vintage jewelry at the Limestone Flea Market. She has A LOT of pieces. I took some time to talk to her before buying the pin. She told me that most of her pieces are purchased from estate sales so they're authentically vintage and not "vintage-style". I think that my roommate will really like her booth. There were a few brooches that I saw that reminded me of some of my favorite bloggers, so that was kinda cool :) I paid $8 for the brooch and had super strong buyers remorse on the way home, but after doing some Etsy research, I found that $8 was a good price for a vintage enamel piece.
The pot is from the Ghostown Flea Market. I was super excited to find it in a "corner." I put the quotations around corner because the Ghostown Flea Market is outside in a really dirty, dust-bowl of a side of the road type location and I found the pot next to one of the shanty buildings complete with spiderwebs... I got it for $10 and I'm looking forward to dyeing all types of things in my new dye pot! Yay!
Here are some shots of the Ghostown Flea Market. It was creepily cool and for a while I was a smidge nervous because of the 'Redneck & Proud' signs around and the out of town location... but the people were really friendly. I even ended up talking to the guy who sold me the pot about what plants I can use for dyeing. That was pretty cool.

Welcome to Ghostown Flea Market Highway 72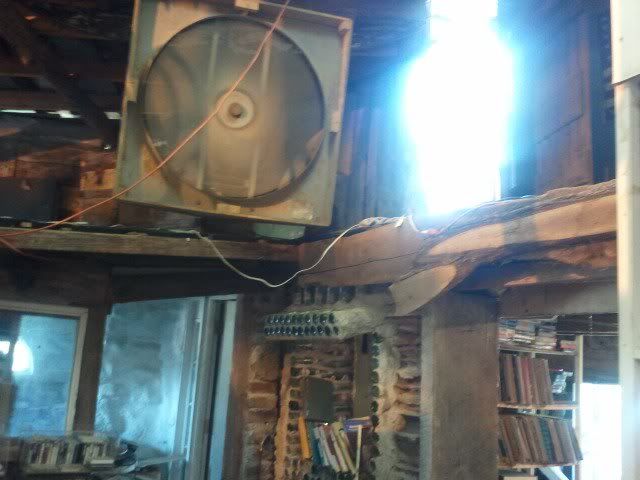 Inside the "Hard Times Thrift Store" at the market.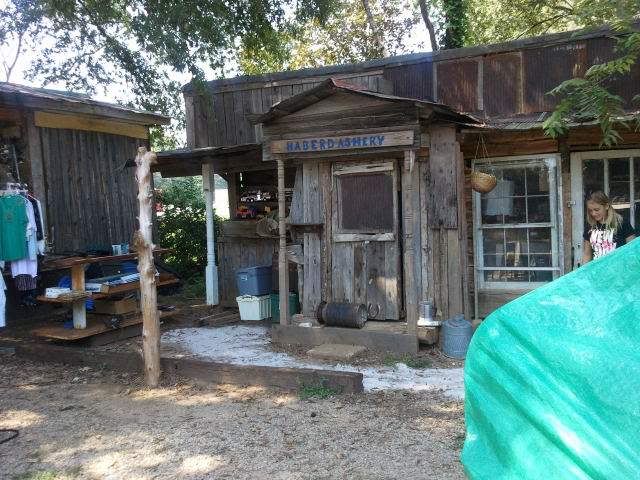 There's a haberdashery!
I don't think they actually make hats at the haberdashery though... I couldn't go inside because the owner was off at a nascar race. Maybe another day.
That's all for my flea market adventures. I hope you're having a great day :)